About Me/Professional Profile
I enjoy working in business and real estate law (forming businesses, working on business contracts and real estate contracts in sales or landlord-tenant relations, and representing people in business and real estate disputes from business partner quarrels to landlord disputes and neighbor-to-neighbor boundary or nuisance disputes).
I take pride in being a lawyer who guides my clients and speaks and writes in 'plain English'; I find the people who appreciate my work don't need me to impress them with 'legalese' or other 'big words' for them to realize I 'know the law' or 'know where to find the law' and am giving them good advice on how laws affect them and on the wisest approaches for them to take in either entering into business or real estate relationships or in resolving their disputes in these areas either with lawsuits or other resolution procedures or in settling with other people.
My approach generally gets better results for my clients from 'the other side'-- their 'counterparts' in a business or real estate 'deal' or their 'adversaries' in a dispute. Since I write agreements or letters in 'plain English' and clearly organized, I find 'the other side' AND their attorneys tend to approve my proposals even when these are 'tough' in favor of my clients. The biggest fear adults have is in being 'bullied' by being 'fooled'. I eliminate the big fear of 'being fooled' by 'tricky language'.
Also, while I can be very tough on behalf of my clients I take pride in not stirring up hostility or challenging pride in my clients' adversaries or counterparts just to prove what a great 'champion' I can be for my clients. I have found that my approach costs my clients a lot less in lawyer fees and my focus on practical creative solutions produces better results than costly battles in court before a judge or jury who are limited in choice of solutions by rigid rules of law.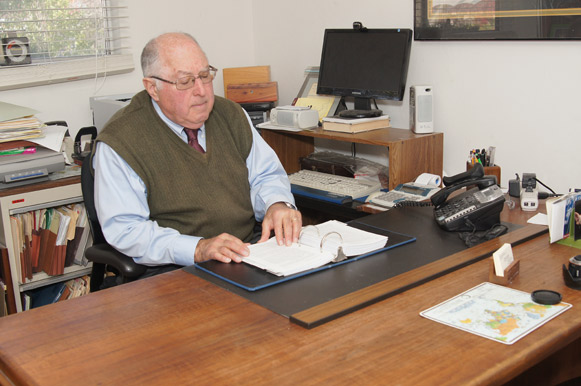 Stephen Gainer
Professional Profile
Practice Emphasis
Business and real estate transactions including (•) formation of partnerships, profit and nonprofit corporations, limited liability companies; (•) real estate purchases and sales, leases, loans, landlord-tenant issues, co-ownership relations, neighbor disputes (tree problems, water flood issues, nuisances, boundary line and easement disputes);
Representing clients in disputes in all of these areas including negotiating, law suits, arbitration, and mediation.
Legal Education
University of Chicago Law School: J.D. 1968
Editor, University of Chicago Law Review.
College Education
University of Michigan; Graduated with Distinction and Honors, A.B. Political Science, Minor in Economics.
Graduate Education
London School of Economics and Political Science; Alliance Francaise (Paris, France).
Professional Experience
On retainer as Temporary Acting General Counsel for "Supercuts" franchisor operations (9 months, pending sale to new franchise owners).
Corporate Counsel
United Artists Communications
San Francisco, CA.
Corporate Counsel
Bank of America Legal Department
San Francisco, CA.
Practice with now disbanded law firm of Angell, Adams, & Holmes (San Francisco, California).
Habeas Corpus Clerk and General Law Clerk for United States District Court, Northern District of California, San Francisco.
Law Clerk to Judge Albert C. Wollenberg, United States District Court, Northern District of California, San Francisco.
Activities and Published Work
Presentation on local public television station on legal and consumer issues to consider in sale and purchase of a home. Presentations at seminars sponsored by city chambers of commerce on legal aspects of starting, supporting, and protecting growing businesses.
Author of article advising business sellers on techniques for ensuring payment of the business purchase price entitled "Using a Lease to Secure a Business Buyer's Purchase Money Note," California Business Law Practitioner, Vol. 1, No. 1 (CEB Spring 1986).
Author of newspaper article on aspects of landlord-tenant relationship in commercial leases.
Author of newspaper articles on California laws affecting property rights of married and "shared living" couples.
Consultant for articles on business and real estate law topics published by California Continuing Education of the Bar to keep attorneys updated on new legal developments.
Instructor in real property law for real estate brokers at Anthony Schools, San Francisco, California.
Lecturer to county real estate broker associations and others on responsibilities and liabilities of real estate sellers and their brokers.
Guest instructor on legal aspects of successfully starting and operating a business and protecting personal assets from business activities claims at
-- University of California -- Berkeley Graduate School of Business MBA Program (San Francisco);
-- College of Marin;
-- chambers of commerce;
-- executive recruitment firms.
Guest lecturer on topic of comparing lawsuits with arbitration as methods for resolving disputes, before numerous audiences, including Golden Gate University Law School in San Francisco and real estate broker groups.
Instructor in real property and business law at Heald Paralegal Training & Resource Center, San Francisco, California.
Program Editor and panelist, American Bar Association National Institute on "Fiduciary Responsibilities Under ERISA [Federal Pension Laws]" (June, 1976).
Delegate, California State Bar Convention (1972).